A new career in software testing
Assurity Consulting is a NZ owned and operated tech consultancy working with businesses to help solve their software delivery and technology challenges. We do this strategically through working with our clients, providing expertise and the people to help them transform. Our services include Innovation, DevOps, Design Thinking, Agile, Test and Test Engineering. We're looking for talent who we can train to deliver better software testing. That could be you.
Add value. Irrespective of your background
We recognise that people from a range of backgrounds can add real value to our clients through their life experiences and the challenges they have overcome. That's why we have developed our FreshStart Programme to teach those with an interest in software quality everything they need to know to grow a career in testing.
We're looking for individuals who…
have researched testing as a career
are committed to making a change
have thought about why they are motivated to join this field
have the passion, energy and enthusiasm to learn
have some exposure to working in the corporate world (you are likely to have a greater understanding of how business works, and that will help you get up to speed with our clients)
Align with our core values. Our family culture is really important to us, and so we look for individuals who we strongly believe will make a positive contribution to that culture
Who are motivated in delighting our clients
How does the FreshStart programme work?
Each year, we run an intensive programme designed to teach you everything you need to know about software testing. You need to come armed with a learning mindset. Leave the rest up to us. The programme touches on a range of approaches, techniques and methodologies. It will help you develop a 'tester mindset' to ensure you can look at software in a new light. We're also big on ensuring that you understand our business – why we're here, where we're going and how you can help us get there.
What happens after the programme?
You will start in the role of a Tester, working on projects with our clients and alongside other Assurity consultants. What are we offering?
an outstanding training programme (and you're paid while doing it)
a chance to move in a new career direction
software testing is a growing discipline with good future prospects
join an amazing team of people who have the knowledge, skills and passion
full support and career development starting salary of $62k*
*We know you may have commitments, and it can be a tough decision to perhaps take a drop in salary, but we want to be honest with you from the onset. We can assure you that a career in this field is rewarding on many levels (including financially as you grow your career). Great staff benefits include health, life and income protection insurance, the ability to purchase extra annual leave, social and wellness initiatives throughout the year, including ice cream on hot days, home baking, a netball team, and regular Friday drinks.
"I was nervous about changing careers because I believed my abilities were specific to tourism. After starting the FreshStart Programme, I realised that the soft skills I have also apply to testing. We have people from all sorts of backgrounds, and I've gained some new friends. The mentors are excellent too. Not only did they teach me how to test, but also what it means to be a good consultant."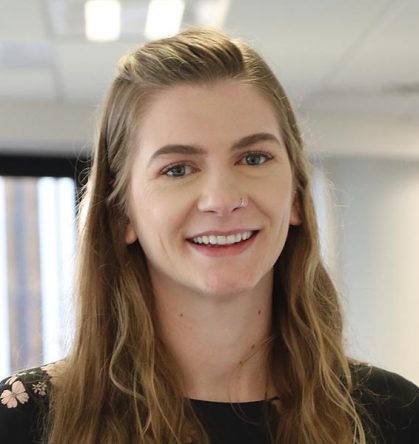 Serena
Test Analyst (Tester FreshStart Programme)